Leanne Meecham death: Simon Meecham murder trial starts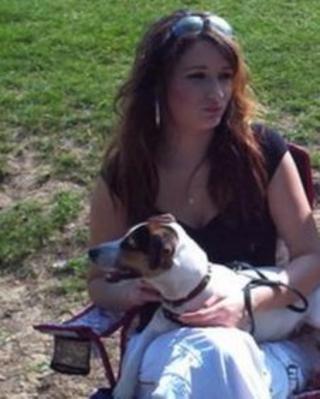 A man stabbed his step-daughter to death after their relationship ended, a jury has heard.
Leanne Meecham, 26, died in February after she was found stabbed at her home in Park Street, Westcliff.
Her step-father and former lover Simon Meecham is on trial for her murder at Chelmsford Crown Court.
Opening the case, prosecutor Jocelyn Ledward said Mr Meecham became "possessive" and "resentful" after their break-up in January.
Miss Meecham died of brain damage caused by a lack of oxygen after she was stabbed in the windpipe, a post-mortem examination found.
Ms Ledward said on the day the couple split, Mr Meecham - who was previously married to Miss Meecham's mother Jane - reacted angrily and pushed Miss Meecham to the ground.
Knife wounds
She said in the weeks leading up to Miss Meecham's death, Mr Meecham became increasing distressed about the break-up and had threatened to harm himself.
Miss Meecham had started a new relationship and was out with her new partner the night before she died.
The jury was told Mr Meecham did not dispute causing the injuries to his step-daughter, but claimed he did not mean to kill her and was in fact intending to harm himself with the knife.
When he was arrested, he was found with three knife wounds to his stomach. He told officers Miss Meecham had caused the wounds, the court heard.
But Ms Ledward said forensic tests revealed that could not have been the case because there was no trace of his blood at the Park Street property.
Judge Charles Gratwicke indicated the trial was likely to last at least two weeks.
The trial continues.