Essex Police arrest pair over Harlow drugs death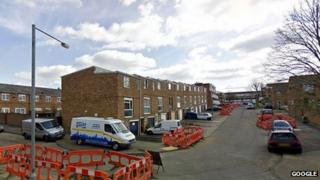 Two people have been arrested on suspicion of manslaughter after a woman was found dead.
Nicola Miles was found seriously ill in Brockles Mead, Harlow, on 30 June and died a few days later in hospital.
Although a post-examination test proved inclusive as to the cause of the 47-year-old's death, it is thought to be drugs-related.
Police earlier confirmed a 30-year-old man and a 30-year-old year woman were being held in connection with the case.