Chelmsford drugs lab teen Taidhg Campbell-Mansfield ordered into rehab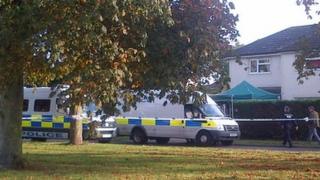 A teenager whose home drug production caused parts of a city centre to be sealed off has been ordered to undergo rehabilitation.
Taidhg Campbell-Mansfield, 19, set up a makeshift laboratory in his family home in North Avenue, Chelmsford.
His activities were discovered when his mother took bottles of his chemicals to an addiction treatment centre.
Six people who came into contact with vapours were hospitalised and Campbell-Mansfield's house was sealed off.
Chelmsford Crown Court heard he synthesised methaqualone, a sedative-hypnotic drug used recreationally in the 1960s and 70s.
Judge John Dodd QC said the teenager had "developed a chemical ability" and was "concocting various drugs" until October last year.
He added: "This is a very dangerous business you have got yourself involved in, in terms of criminality and in terms of the harm it can do to you and your brain, frankly.
"I sincerely hope you will move away from consuming drugs of any shape or form and concentrate on getting yourself better."
Campbell-Mansfield was sentenced to a 12-month community order, which will require him to go to probation appointments.
He must also attend drug rehabilitation for six months, and do 100 hours of unpaid work.