Southend York Road stab victim named as Hassan Mohammed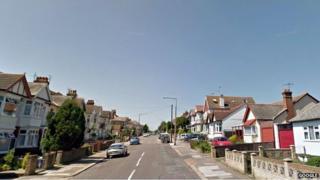 Police have named a man who died in a stabbing in Southend as 24-year-old Hassan Mohammed, from Camberwell in south London.
A post-mortem examination to establish the cause of his death is due to take place later today.
Six men, arrested in connection with the murder in York Road on 7 July, are still being questioned by police.
They are aged between 17 and 19 years old and come from the Southend, Basildon and London areas.