Rise in Essex Police sick days revealed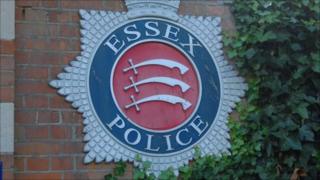 The number of sick days taken by Essex Police officers has risen by 50% over the past five years, according to figures obtained by the BBC.
On average, officers took nearly 12.75 days off sick during the year to April, up from 8.28 days per officer in 2008.
The Police Federation blamed the rise on budget cuts, which it said was leading to increased pressure on officers.
Essex Police said it provided support for officers who were off sick.
The figures, released after a Freedom of Information request by the BBC, show that the 3,236 officers employed by the force in 2013-14 took a total of 41,252 days' sick leave, up from a total of 28,864 in 2008-09.
The figures show the single biggest reason for sickness was "psychological disorders", which accounted for nearly a third of all sick days.
There has been a 7% cut in the number of officers over the past five years, and Mark Smith, chairman of Essex Police Federation, said the rise in sickness rates was "down to cuts and resourcing, and the pressure being placed on officers".
He said there were very few welfare officers, and occupational health had been "cut to the bone".
Supt Dean Chapple, head of the Essex Police Performance Improvement Unit, acknowledged that cuts may have led to the increase.
He said a restructure in 2011-12 "to meet the savings that were needed" had been "the most significant change in the past few years and may be a reason why we've seen that significant increase".
But the force, he added, was "supporting managers with regards to training plans. We are training students around self-care and stress management to try to recognise symptoms".