Two Counties Community Care shut over service failings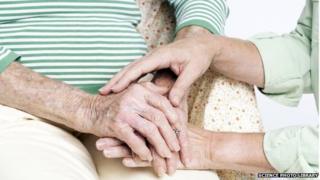 A home-care agency has been closed down by its owners after it was found not to be delivering safe and effective care.
Finchingfield-based Two Counties Community Care looked after vulnerable adults in mid and north west Essex.
But a series of inspections by the Care Quality Commission (CQC) found it was failing to meet basic standards.
Owner MiHomecare said it had invested in the business since it was bought in 2012 but had been "unable to raise its quality" to "the levels we expect."
Two Counties provided home-care for adults and a small number of their children with a range of disabilities, including dementia and those who had suffered a stroke.
'Considerable investment'
But the CQC found the company was not delivering safe and effective care, that vulnerable people (including children) were being left open to the possibility of abuse, there were too few staff and that there was not a system in place to check how well people were being cared for.
In one case, Two Counties was looking after two children whose parents were not able to look after them properly. However, inspectors found no member of staff had received training in protecting children and they had both come to harm.
The CQC said the company was not even registered to look after children, but had taken on the contract for their care anyway.
The watchdog also fined Two Counties £4,000 for not having a registered manager- a basic requirement of care providers in the UK.
Home residents told BBC Essex about situations where carers failed to show up, rarely seeing the same carer twice, and a carer so over-worked she fell asleep while washing one of her clients.
Termination 'inevitable'
"Two Counties Community Care was a subsidiary of Enara Group which we acquired in 2012," said a spokesman for MiHomecare.
"Since that time we made considerable investment in the Two Counties operation but were unable to raise its quality and performance to the levels we expect from our care business in an acceptable timescale."
Essex County Council had commissioned services from the firm, which has terminated its contract with the authority.
"Dignity, compassion and safety are fundamental to the standards we expect from all our providers, and we believe that under the circumstances the termination of the contract was both inevitable and correct, for the people in Two Counties care," said the spokesman.