More than 400 pupils a year fleeing bullies in Essex schools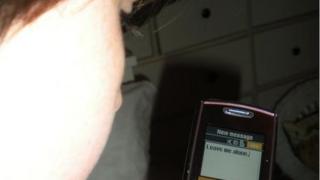 More than 400 children a year in Essex are switching schools because of bullying, it has emerged.
In 2012 443 pupils switched school compared with 441 last year, according to a freedom of information request to Essex County Council.
The charity Family Lives said "stronger partnerships" were needed to support the victims of bullying.
The National Association of Head Teachers said bullying was "one of the most sensitive" issues staff face.
The figures released by the county council do not go into any detail as to the type of bullying the affected children have complained of.
'Fear of retribution'
But Sion Humphreys, policy advisor to the National Association of Head Teachers (NAHT) said cases of cyber-bullying - in which victims are targeted by bullies over the internet or telephone - was on the rise.
And the perpetrators of cyber bullying, he said, were "often" the parents of other children.
"Despite this awareness and readiness to address bullying," said Mr Humphreys, "it remains one of the most sensitive and often most challenging behaviours facing adults in schools."
Reasons for these difficulties, he said, included victims being concerned about sharing information with adults and "fear of retribution allied with the cultural reluctance to 'grass up' peers".
"A second matter is defining bullying. Most children will from time to time be unkind in various ways and this is sometimes perceived as being bullying.
"Whereas such behaviour must be challenged and dealt with appropriately, bullying should be defined as an ongoing and systematic campaign to undermine and hurt others, physically and/or emotionally.
"Schools can only act on the basis of evidence even when gut feeling may dictate that the accusations are grounded. This is difficult for alleged victims and their parents to accept and is understandably a source of frustration and annoyance."
Suzie Hayman of the charity Family Lives, which runs the BullyingUK website, said: "Any child being bullied is one child too many.
"Family Lives believes there needs to be a stronger partnership between parents, pupils and teachers to increase parental engagement and improve child outcomes.
"Although circumstances vary depending on the type of school, teachers tell us that the tension between a heavy workload and the demands from parents for more time-consuming forms of communications must be eased if engagement is going to improve."