Inquest told how Rebecca Watkins died at Brandon children's home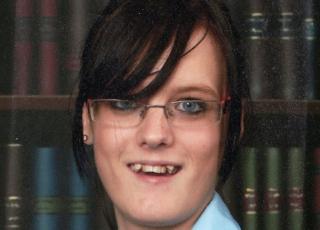 A teenager placed in a children's home before she hanged herself "should not have been there" in the first place, an inquest has been told.
Rebecca Watkins, of Braintree, was found dead at the Evergreen children's home in Brandon, Suffolk, in 2009.
An inquest into her death heard she suffered with depression, bulimia and suicidal thoughts
The hearing, which started earlier in Bury St Edmunds, is expected to last all week.
The teenager's care assistant Rochelle Chevalier told the inquest how she found Rebecca hanged from her wardrobe in June 2009.
"She should not have been with us, she needed somewhere she could get more help," Ms Chevalier told the hearing. Ms Chevalier told the inquest she did not feel she had enough training.
The inquest was told how Rebecca, who also had cerebral palsy, had said she was tired at always having to put on a "brave face".
In the two months prior to her death, police had visited the home on 10 separate occasions to incidents involving Rebecca.
The hearing continues.