Britvic says 'sad day' as Chelmsford factory site closes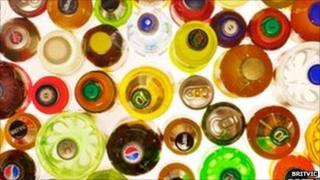 The soft drinks company Britvic has begun its final day of factory operations in Chelmsford, the city of where it was founded 60 years ago.
The factory closure is part of wider plans to merge its UK and Irish operations.
Until recently, the site in Widford, Chelmsford, employed more than 200 workers.
Britvic said it was a "sad day" and has pledged to do all it can to support the workers who had lost their jobs.
A technical centre will remain operational on the site until May.
Last year, Britvic moved its headquarters from Chelmsford to Hemel Hempstead in Hertfordshire and said remaining office staff would transfer to its new site.
The Chelmsford factory was built in 1954 and makes soft drinks in cans, glass and plastic bottles. Work will transfer from there to sites in other parts of the UK, Ireland and France.
Britvic also has major operations in east London, Norwich and Leeds.