Essex County Council plans to halve youth service budget backed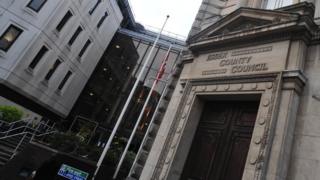 Plans to cut spending on youth services in Essex by nearly 50% have been approved despite concerns there will not be enough volunteers to fill gaps in the service provided.
Essex County Council's cabinet agreed to cut services for 13 to 19-year-olds to £2.4m over three years in February.
But after some councillors raised concerns about the plans it went to the scrutiny committee on Wednesday.
The meeting backed the cuts but said it should be reviewed in six months' time
Volunteer concerns
The council said it would not close any youth clubs but instead see them run by volunteers, with some council support.
But after some councillors asked for the decision to be reviewed by the council's scrutiny committee because of concerns there would not be enough volunteers in each area served by the youth clubs.
The county's youth service runs 28 youth clubs and employs 170 youth workers.
The plan is that next year's budget will be cut to £3.4m from £5m this year, falling to £2.5m from 2015 and £2.4m from 2016.
One of eight youth buses will be dropped while charges for taking part in some activities, including the Essex Dance Theatre, will increase by about 7%.
The Conservative-led council said there will be "some reduction" in staffing, but was unable to say how many jobs would go, although "redundancies would be kept to a minimum".