Fence trap burglary suspect Stephen Pope a 'troubled soul'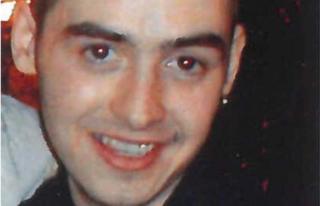 The family of a suspected burglar who died when his neck got trapped in a fence say he was a "troubled and tormented soul".
Stephen Pope, 35, from Waltham Abbey, was found dead in the street in Mason Way on Thursday.
His neck was trapped between a fence panel and a concrete sheet, Essex Police said. A post-mortem examination found he suffocated.
At the time Mr Pope was found, there was a report of a burglary nearby.
Mr Pope's family has released a statement which said: "He had the ability to make you laugh and lift your heart, but unfortunately also the ability to break it into a thousand pieces.
"He was a troubled and tormented soul, with some mental health issues and was fighting many inner demons for most of his life.
"This is a devastating tragedy for our family, one from which we will never recover."