West Hanningfield caravan death: Murder accused remanded in custody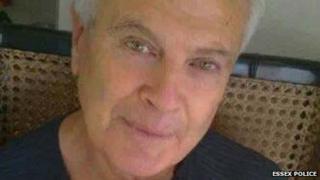 A man accused of murder following an alleged attack at a caravan has been remanded in custody.
Ronald Mayne, 68, was taken to hospital with head injuries after being found at a caravan park on Bakers Lane, West Hanningfield, on 27 February.
Garry Poore, 75, originally held on suspicion of assault, was charged with murder after Mr Mayne died.
Mr Poore, of Stock Road in Billericay, was remanded in custody by Chelmsford Crown Court until 14 May.
He had previously been transferred to the crown court by magistrates in Chelmsford.