Colchester Council waste boss defends 'posting dog poo' view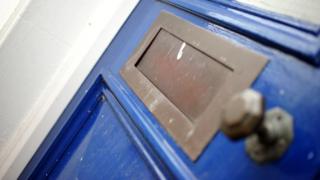 A councillor says he would like powers to post dog mess through the letterboxes of people who fail to clear up after their pets.
Martin Hunt, cabinet member for waste services at Colchester Borough Council, made the comment to the town's Gazette.
The Liberal Democrat, who is also deputy leader of the council, said there had been a spate of complaints about dog mess in the streets.
"I'm not actually advocating that people do it," he said.
'Pointless and childish'
"But people who find it a problem find it a big problem. It is disgraceful.
"All I'm saying is that is we should return to people what is their property.
"If somebody dropped £50 in the pavement, they would expect me to pick it up and return it to them. If I kept it, it would be theft.
"But because it is dog poo, they think they can just leave it behind."
Will Quince, the Conservative opposition leader, accused Mr Hunt of making "pointless and childish statements".
"This council has a terrible record at catching and fining those who allow their dogs to foul. He should be training and empowering more council staff to be able to catch and fine offenders.
"A number of high profile fines or prosecutions would work far better than silly statements about posting dog mess through letterboxes."
An Essex Police spokesman said posting dog mess would involve committing "potential criminal offences".