M11 junction 7A proposals flawed, says Essex council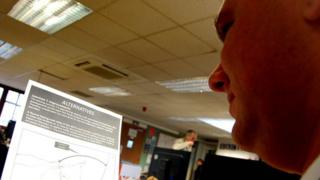 A council consultation that barred objections to a proposed new M11 junction in Essex was "flawed", it has emerged.
Essex County Council will now restart its consultation for a proposed new junction on the motorway at Harlow.
The move comes after it set up an online questionnaire where residents were unable to object to the junction.
Rodney Bass, the council's highways cabinet member, said the document was "technically flawed".
A new junction on the M11 could be completed in 2020-21 and has support from a number of quarters including Harlow's chamber of commerce and the town's Conservative MP Robert Halfon.
But while the county council consultation document offered the public three different route choices for the junction, it gave no option for objecting to the scheme.
Mike Danvers, a Labour member for Harlow on the Conservative-controlled council, said residents were unable to submit the questionnaire without choosing a route.
This meant, he said, people were unable to give a "negative answer to supporting the scheme".