Harlow bomb hoaxer Nigel Flanaghan jailed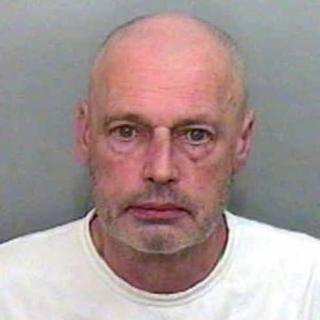 A man who phoned police and said he was going to put a bomb in a mosque and wanted "to hang Muslims in the street" has been jailed for 12 months.
Nigel Flanaghan, 52, of Harlow, Essex, later told police he made the hoax call in January after drinking up to three litres of vodka, the court heard.
Flanaghan from Wharley Hook, pleaded guilty at Chelmsford Crown Court to communicating false information.
Judge Anthony Goldstaub QC told him his actions had been "deplorable."
Flanaghan denied a second charge of religiously aggravated fear of violence.
The judge formally entered a not guilty verdict.
'Like a nutter'
Judge Goldstaub said: "You were drunk and you are a person of some eccentricity which was understood by police who didn't clear the area or search for bombs.
"They realised that you were behaving like a nutter."
He added: "England is admired throughout the world rightly for the success of its diverse communities... and for the lawful and peaceful way in which disputes and expressions of opinion are dealt with.
"It's necessary that these desirable qualities of our society should be preserved and that people who threaten them shall be sentenced in such a way as deters others from following in their footsteps."