Burglar cautioned by Essex Police given jail term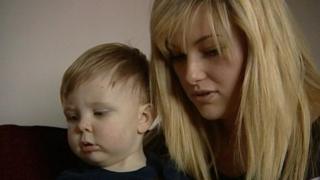 A burglar whose initial caution by officers left Essex Police's chief constable "staggered" has been jailed.
Ireneusz Blaszczyk, 24, of Meadgate Avenue, Chelmsford, stole jewellery and other items from a home in Galleywood in November 2012.
The decision to caution him was reviewed and he was later charged.
Blaszczyk pleaded guilty to burglary at Chelmsford Crown Court and was sentenced to nine months in prison.
Jim Barker-McCardle, then chief constable, referred the matter to the force's professional standards department.
'Not police's decision'
Three Essex police officers were disciplined after the decision to caution Blaszczyk was found to have been "unsafe" and in breach of policy.
The detective inspector, custody sergeant and another officer received "management action" from a chief superintendent.
Monique Carson, whose home was burgled by Blaszczyk, said she had been "furious" at the caution but her partner, David Cable, said he was satisfied at the outcome.
He said: "I'm pleased it's gone to court. In my eyes they're the people that should be dealing with it.
"I don't think the police should be making the decision themselves."