Man killed by falling cage at Colchester building site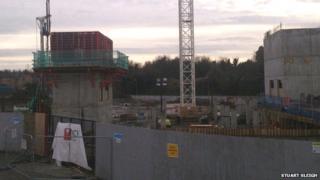 A man who died on a building site in Colchester was killed by a falling cage, an inquest has heard.
David Holloway, from Roberts Road in the town, received multiple injuries when he was trapped underneath equipment at King Road Quay last week.
The 35-year-old was treated by paramedics at the scene but died soon after.
The Health and Safety Executive is continuing to investigate what happened.
An inquest into Mr Holloway's death has been adjourned until next month.