Woman died after 'hospital failings'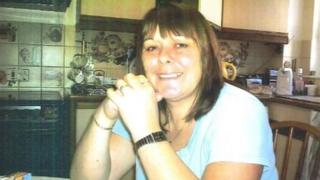 The Essex coroner has criticised a hospital for "serious failings" in the after-care of a patient who died following bowel surgery.
Lyn O'Reilly, 57, of Tilbury, Essex, died on 31 August last year, after going into Basildon Hospital for the operation.
Coroner Caroline Beasley-Murray described the standard of the patient notes as "woefully inadequate".
The hospital said changes have since been made.
Legal action
The coroner heard how a junior doctor, who had only been working at Basildon Hospital for a month, felt unsupported and overworked.
A consultant at the hospital, Jose Mullerat, admitted he failed to keep an accurate record about when he had seen Mrs O'Reilly after the operation.
He told the inquest into her death he did not realise how much pain she was in.
Mrs O'Reilly's family solicitor Sarah Harding said: "The family are strongly of the view that Lyn would be alive today if not for the many mistakes made by the hospital."
The family are taking legal action against the hospital.
A two-day inquest was held at County Hall in Chelmsford.