Mark Barnes: Concerns over missing Southend man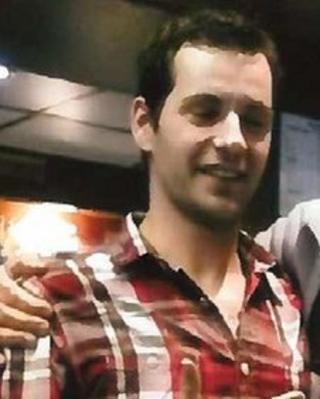 Fears are growing for the safety of a 36-year-old shop assistant who has gone missing in Southend.
Mark Barnes, who works in Waitrose, was last seen by a neighbour when he left his home in Norwich Avenue riding a mountain bike on Sunday morning.
Mr Barnes is approximately 5ft 8in (1.7m) and has dark brown hair.
Coastguards have been searching the shoreline and police are examining security camera footage from the area for clues to his whereabouts.
Police are appealing for information on Mr Barnes' lifestyle and said they are looking for his mountain bike which is "well-used, black and grey and is of a Giant make".
A spokesman added: "It may be chained up in a remote location or it may have been offered to sale to someone in the Southend area in the past day."