Essex fire chief will not pay crews to 'sleep off' parties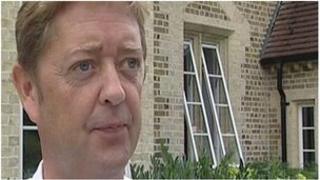 A fire chief says he "will not pay firefighters to sleep off" the effects of parties after a planned strike on New Year's Eve.
The Fire Brigades Union (FBU) plan to strike between 16:30 GMT on New Year's Eve and 00:30 on New Year's Day.
Crews in Essex expecting to finish half a shift have been told to stay away by Chief Fire Officer David Johnson.
The FBU said it was "concerned" at the "insinuation" crews might drink before work.
Mr Johnson announced that firefighters would not be paid for completing partial shifts and would not receive their customary lieu day.
He said: "How many organisations would pay people to celebrate New Years' Eve with family and friends, then come back to work to sleep it off on double time with a day off on top?
"If any firefighter wants to turn up and work a full shift, we will pay them for that.
"But our resilience arrangements are extremely strong so we don't need to use taxpayers' money to pay firefighters to go to bed."
'Completely unnecessary'
Alan Chinn-Shaw, of the Essex FBU branch, said: "I find it a bit a concerning that there's a possible insinuation that firefighters would be out drinking and celebrating.
"In fact they would be out on the picket lines before going back to work.
"He doesn't legally have to pay us but the public would be best served by a fully staffed service outside of the hours of strike action."
Matt Wrack, FBU general secretary, described Mr Johnson's decision as "incredibly irresponsible" and "deliberately malicious".
"It is completely unnecessary and turns the lawful, six-hour national strike called by the FBU into a 15-hour period of significantly reduced 999 cover in Essex on the orders of fire chiefs," he added.