Basildon Hospital improvements found by Keogh Review panel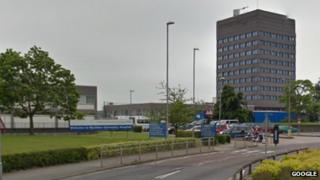 Inspectors say they would be happy to be treated at a hospital put in special measures by the health watchdog Monitor because of patient care concerns.
Basildon Hospital has been under the spotlight for more than a year following a series of damning reports.
An inspection panel has found improvements in 27 of the 28 areas of concern identified.
The hospital said "significant progress" had been made and welcomed the panel's findings.
The Keogh Review - named after Professor Sir Bruce Keogh, England's NHS medical director - was set up following the Mid-Staffordshire Hospital scandal to investigate 14 hospital trusts found to have higher than expected death rates.
'Especially touching'
Its lead inspector, Dr David Levy, has told Basildon NHS Trust he was assured the action plan was working well and that good progress was being made.
"Lots of improvement work has been undertaken and trust staff have clearly risen to this challenge, and welcomed the changes, although improvements need to be further embedded," he said.
"The panel chair and other panel members would be happy to be treated at the hospital themselves as a result of what they saw and heard during the review."
Hospital chief executive Clare Panniker said: "I am really proud of the significant progress that the Keogh team noted.
"Our staff have worked really hard to improve the services we provide to our local community.
"It is especially touching to hear that the Keogh panel would be happy to be treated here or their families to be cared for here.
"To me, that is the ultimate test."
Basildon Hospital is expected to remain in special measures for up to a year.