Chase High in Westcliff to hold 'man days' for boy pupils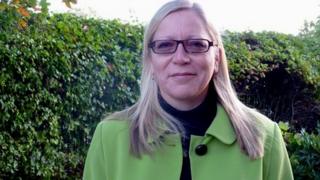 Boys lacking positive male role models are to get sessions in shaving and asking girls out at an Essex school.
The idea behind "man days" at Chase High School in Westcliff came about after an Ofsted inspection found achievement was "inadequate".
Victoria Overy, head teacher, said a number of her male students lacked a positive male role model at home.
A leading educational psychologist praised the school's approach to engendering respect and courtesy.
Mrs Overy said the lack of male role models had proved a "barrier" to some boys' educational attainment.
The "man days" will cover a number of social skills including asking girls out and fine dining etiquette.
'Skewed' ideas
"This is for everybody, but we have got our target group of lads who really need to be choosing a different path from their fathers or brothers," said Mrs Overy.
"I want them to leave here with a strong set of academic results in their hand and the social skills to go anywhere."
The head teacher said the "desensitising" impact of violent computer games and easy access to pornography had "skewed" some pupils' ideas about happy, fulfilling relationships.
Planned to start in the New Year, the "man days" will also include a round of golf, a possible visit to a military assault course, shaving advice, guidance on dating and dining skills.
A similar project is in the early stages of planning for the school's female population.
Kate Fallon, general secretary of the Association of Educational Psychologists, said: "Many young men are exposed to unhealthy and inappropriate images of and views about women and men and their perceptions of each other, some through very explicit violent computer games but also by material which can be considered quite 'mainstream'.
"If those attitudes and images are challenged by adults and peers in the everyday lives of those young men then they can still develop healthy attitudes towards women.
"It sounds as if it could be a very sensible addition as part of a 'holistic' approach to the education of young men and women."