Colchester Hospital University NHS Trust wins award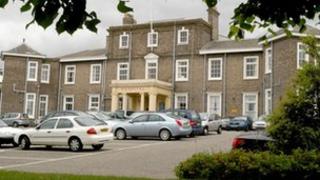 A health trust under investigation by police for its cancer waiting times has won a national award for supporting breast cancer patients.
Essex County Hospital's secondary breast cancer nurse service was honoured at the Nursing Network Awards.
It is part of Colchester Hospital University NHS Trust, which is being investigated after inspectors found staff were "bullied" to alter figures.
The trust was put in special measures last month by health regulator Monitor.
On Thursday trust chief executive Dr Gordon Coutts is due to tell the trust's board it has failed to hits its 31-day and 62-day cancer targets for the latest quarter.
The award was for best research and audit project.
The service, which provides a consistent key worker to support patients whose cancer has spread to other organs, receives about 50 new referrals a year.
The team behind the project won £1,000 to support their work, and plan to put it towards the cost of nurse education.