Colchester Hospital: PC Diane Patt died from 'neglect', coroner rules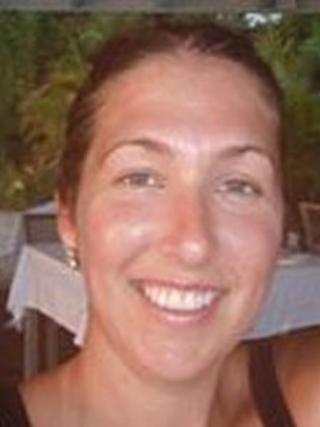 A police officer who died hours after giving birth at a hospital in special measures did so as the result of "neglect", a coroner has concluded.
PC Diane Patt, 34, suffered a heart attack after losing a severe amount of blood during childbirth at Colchester Hospital in September 2011.
Coroner Caroline Beasley-Murray said in a narrative verdict there were "very serious failings" in Mrs Patt's care.
The hospital said it had now reviewed its processes "in enormous detail".
Speaking during the inquest, Ms Beasley-Murray said there were "very serious failings in the care Mrs Patt received at Colchester Hospital… with appropriate, timely treatment she might have survived - her death is attributed to neglect".
She added: "This has been a most sad case."
'Serious failings'
The hospital, which carried out an internal investigation into Mrs Patt's death, said in a statement: "The trust has apologised to Mr Patt and we would again like to pass on our sincere condolences to him and his family for the tragic death of his wife.
"Unfortunately, a massive haemorrhage can occasionally occur during natural childbirth and we deeply regret that Mrs Patt was not given the highest quality of care.
"The team that was caring for Mrs Patt were devastated by her death.
"Our maternity and anaesthetic services have reviewed their processes in enormous detail to make sure that everything possible is being implemented to eliminate the risk of this happening again."
Following the verdict, widower Sgt Major Jason Patt, whose daughter survived the birth, said: "My family has been devastated by the errors made by the hospital which has taken a wonderful mother and wife away from us.
"I had many unanswered questions before the inquest and I am pleased that the coroner has carried out such a thorough review.
"She identified a succession of very serious failings in Diane's care but my family will now have to deal with the consequences.
"I can only hope that the hospital learns from its mistakes so that the same does not happen to someone else."