Baby case council in Essex broke rules, says MP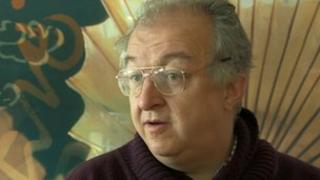 A council at the centre of a row about a woman given a Caesarean section broke international law over the care of 21 foreign children, says an MP.
Lib Dem MP John Hemming said Essex County Council should have contacted embassies under international rules about children taken into care.
It follows the case of an Italian woman whose child the council took into care after a forced Caesarean operation.
Essex County Council refused to comment on Mr Hemming's criticism.
The baby was taken into care by the council after the operation in August 2012 to protect the health of Alessandra Pacchieri, 35, and her baby.
In a Commons early day motion, Mr Hemming said the Conservative-controlled Essex County Council had admitted in 2011, in response to a Freedom of Information request, to having no contact with high commissioners or embassies despite looking after foreign children.
He said this would breach the the Vienna Convention and European Union regulations.
'Mother too unwell'
The Italian woman's baby, Child P, was adopted after a county court judge's private ruling.
The written judgment revealed clashes of view between the judge and doctors treating the mother, who is reported to have come to Britain while pregnant to attend a training course with an airline at Stansted Airport in Essex.
An Essex health trust had been looking after the mother since 13 June 2012, when she had a panic attack and was detained under the Mental Health Act.
In August, the health trust gained permission from the courts to deliver her unborn baby by Caesarean.
The council said social services had taken the baby into care because "the mother was too unwell to care for her child".
Mr Hemming has been critical of Essex County Council. He said: "The rules are straightforward when it comes to foreign nationals and care proceedings. The foreign country concerned should be contacted through their central authority (in Italy's case part of the Justice Ministry). This clearly did not happen and for this Essex County Council are clearly in the wrong.
"Essex have not managed to explain why no-one in the wider extended family was competent to look after the baby when they were already looking after two of her siblings. Additionally Essex have not explained why this baby was in their control to get adopted when the mother always intended to return to Italy."