Police officer's sex messages 'led to domestic'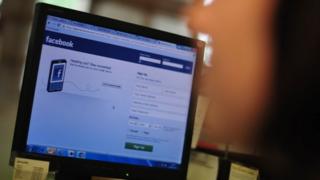 A domestic abuse victim was assaulted by her partner after he found "sexual messages" from a police officer earlier sent to help her.
The man was sent to the woman's home when she dialled 999 earlier this year following a "domestic dispute".
But the Southend-based officer later contacted the victim via Facebook and sent her text messages and an image. They were found by her partner.
Chief Constable Stephen Kavanagh described the officer as "despicable".
When the messages were later seen by the woman's partner, it led to a further incident, it has emerged.
Aliases used
The officer involved was suspended in June - the same month Essex Police was criticised by HM Inspector of Constabulary (HMIC) for its handling of domestic violence incidents.
He was subsequently sacked in November.
Fuller details surrounding the case - such as the police being called after the woman's partner saw the officer's messages - have only emerged following a BBC Freedom of Information request.
Documents outlining the misconduct allegation against the officer show he accessed police records for the incident before contacting her on Facebook.
He used three different names to get in contact with her via the social network, the documents show, before meeting her on three separate occasions.
As well as the "sexual text messages", a picture was also sent to the woman.
'Quite frankly, despicable'
Details of what the picture contained have been redacted in the documents released. Police would not confirm what the nature of the picture was but it is understood to have been "explicit".
These messages were later seen by the partner and led to a further "domestic dispute" to which police were called.
The partner was arrested and detained, police say, on suspicion of assaulting the woman. He was later released without charge.
Mr Kavanagh said: "This officer's actions were, quite frankly, despicable and such people have no place within the ranks of Essex Police.
"What he did was a betrayal of everything that the police officers and staff of Essex Police stand for and I totally support the decision to sack him."
Police and Crime Commissioner for Essex, Nick Alston, said he was unable to comment further on the case as it was still subject to possible appeal.