Wickford shooting: Boy shot in face by eight-year-old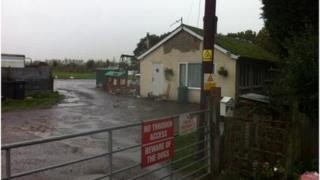 A five-year-old child was shot in the face by an eight-year-old boy, police have confirmed.
The boy is at the Royal London Hospital with a serious, but not life-threatening, face injury.
Police said the shooting at the house in Upper Park Road in Wickford, Essex, involved an illegally-held weapon.
An 18-year-old man was arrested on suspicion of possessing a firearm and drug offences. He has been released on police bail until 6 January.
A police spokeswoman said the 18-year-old was "related" to one of the boys, but would not say which.
She said the owners of the property were not in the house at the time, but were nearby when the child was shot.
A number of licensed firearms were also kept at the property, police said. These guns have been removed.