Essex Police and Crime Commissioner to set up 'integrity group'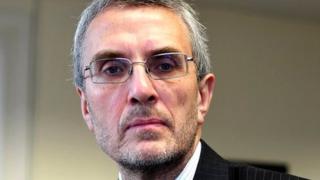 A group is to be created to monitor the ethics and integrity of police officers in Essex.
The Ethics and Integrity Committee is being set up by the county's Police and Crime Commissioner (PCC) Nick Alston.
Mr Alston said recent "high profile" cases elsewhere had called police conduct "into question".
The Essex branch of the Police Federation said it was unaware of the new committee and questioned what it would do that existing systems did not.
'Great importance'
Mark Smith, the branch chairman of the Police Federation. said: "I've not heard about it.
"We already have the police code of conduct and regulations and we've got the existing professional standards department.
"I want to know what the remit of this new committee is, what they will actually be doing, what will happen after they investigate something."
Mr Alston said: "I have been PCC for Essex for almost a year, and throughout this period have seen examples of outstanding conduct by police officers and staff across the county.
"But I also recognise that it only takes very few cases where police conduct is poor to seriously damage public confidence in policing.
"That's why I place great importance on this matter."
He said the committee will involve independent members, as well as members of his staff and will be a "further means to open up policing to better serve the public".