Wolverhampton woman on Shy Keenan stalking charge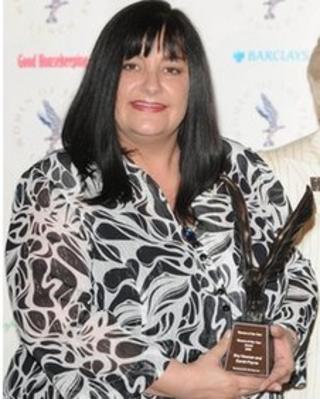 A woman has been charged with stalking a child sex abuse campaigner.
Shy Keenan, who lives near Colchester, is founder of The Phoenix Chief Advocates Consultancy, which helps victims of paedophiles.
Penny Mellor, 52, from Coven, Wolverhampton, has been charged with stalking, Essex Police said.
She has been bailed to appear before magistrates in Chelmsford on 6 November.
Ms Keenan is also known for her biography, Broken, which details her own sexual abuse.
She began an anti-bullying campaign this year, following the death of her 14-year-old son.