Eric Pickles meets cut-out Eric Pickles after US trip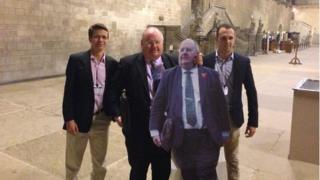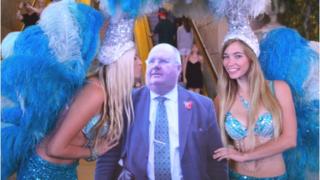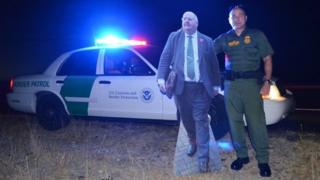 A life-size cut-out of Communities Secretary Eric Pickles has ended a journey around the US alongside the man himself at Westminster.
Students James Johnson and Daniel Falvey, from Kent, spent five weeks on the road with the cut-out of the Brentwood and Ongar MP.
Mr Pickles said he was "delighted" at the trip.
Mr Johnson said the pairing of the minister and the cut-out was a "fitting end" to the trip.
Mr Johnson and Mr Falvey, both 21, began their journey in Miami and posed the cut-out for pictures en-route to Las Vegas.
Both fans of Mr Pickles, they said they bought the cut out to "spice up" the trip and to bring a smile to those they met on the way.