Chelmsford chemical leak: Man held as drug equipment found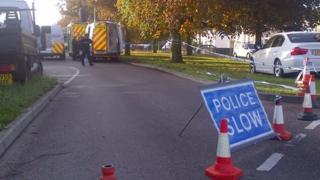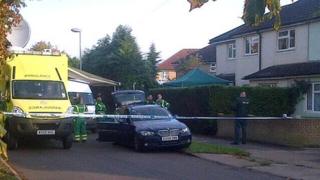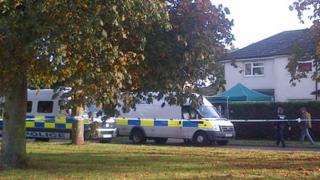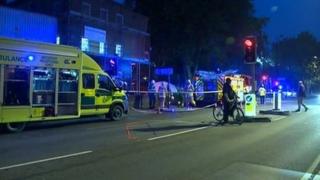 Police believe the discovery of suspected drug production equipment is related to a chemical incident at an addiction treatment centre.
Six people were taken to hospital in the chemical incident in New London Road, Chelmsford, on Wednesday evening.
As part of their investigation into what happened, officers went to another address in North Avenue.
Inside, police found chemicals. Part of the road is closed and a man has been arrested.
A police spokesman said the man arrested was being held on suspicion of the manufacture of drugs.
A decontamination tent has been set up in North Road and five ambulances are reportedly at the scene.
It remains unclear how the chemicals at the heart of the New London Road incident got there.