'Rocker' style e-fit released in hunt for sex attacker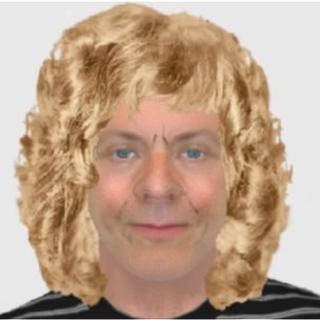 Detectives have released an e-fit of a man resembling a "1970s-style rocker" who is suspected of sexually assaulting a woman in her own home.
The attacker called at a woman's home in Chelmsford saying he was there to repair the guttering.
He then forced his way into the property on Falmouth Road and sexually assaulted her, Essex Police said.
A spokesman said the distinctive long blond hairstyle in the e-fit was thought to be the man's real hair.
He said the man, who was between 5ft 10in and 6ft tall (1.7 to 1.82m), had a "1970s rock star look".
"The woman was too distressed to report the incident immediately and contacted police several days later after confiding in a friend," the spokesman said.
Police believe the assault happened at about 11:30 BST on 20 August.