Brownstock festival: Man hit 'by four cars' was from Australia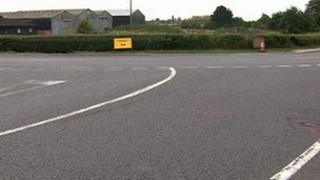 The pedestrian who died when he was hit by as many as four cars near a music festival in Essex was a 32-year-old man from Australia.
Paul Wickerson, of Sydney, had been visiting friends and relatives in Surrey and had been to the Brownstock music festival in Stow Maries.
He died on 31 August on the B1012, Lower Burnham Road.
His family said he "fulfilled many things in his life displaying his vibrant personality at all times".
Police said Mr Wickerson had been "in collision with at least four cars".
The road was closed for eight hours while police carried out investigations.