Fifth of Essex County Council workers on zero-hours contracts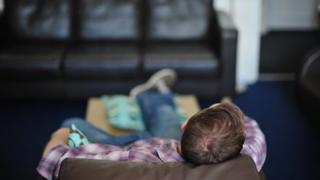 Concerns have been voiced after it emerged nearly one fifth of staff at Essex County Council were employed on controversial "zero-hours" contracts.
Zero-hours contracts do not guarantee set shifts or regular work patterns.
An information request has shown 1,764 of the council's 9,787 staff are on such contracts - 18% of the total.
The council said zero-hours contracts offered flexibility in certain circumstances. But the union Unison wants a national review of their use.
The Conservative-led council's Liberal Democrat group leader Mike Mackrory said he was concerned about the use of zero-hours contracts in Essex.
"If you're in the public sector and you're expecting your workers to pull out all the stops in these very difficult times then they deserve to have decent hours and conditions of service.
'Uncertainty and problems'
"If you're going to get the best out of them then you need to treat them with some respect."
The county council said its use of zero-hours contracts had decreased since 2009.
Council leader David Finch said: "At Essex County Council we are interested in making it more efficient and flexible and of course we've always got our mind's eye on the fact that the council taxpayer holds us accountable for the money that we spend.
"It would not be good for us to have people on fixed-hour contracts that we couldn't actually utilise."
Sampson Low, Unison's head of policy, said: "A wide range of Unison members are telling us about the uncertainty and problems these contracts bring and too often these jobs should be permanent with minimum hours and full employment rights."