Essex family struck down by Turkey hotel sickness bug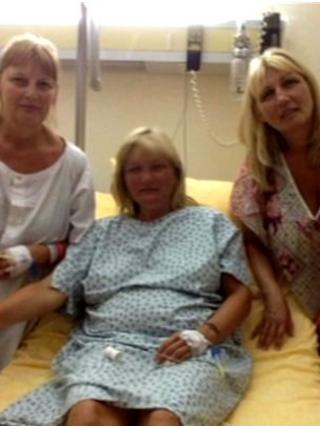 A family from Essex was struck down with a mystery sickness bug on a £5,400 all-inclusive holiday in Turkey.
Diane Blumsom, 45, from Clacton, was with a group of 20 adults and children at the Sentido Perissia Hotel in Side when 16 of them were struck down.
She and six others ended up in hospital and she spent £1,300 on an early flight home with her children.
Tour operator Thomas Cook has suspended holidays at the hotel and has sent hygiene experts to investigate.
Ms Blumsom said: "This was not just a holiday sickness and diarrhoea bug, it was something far bigger.
"A lot of people in the hotel were hit and I ended up in hospital after the fever, dehydration and stomach cramps lasted longer.
"We received no help or support from Thomas Cook whose representative said there was no problem.
"I was afraid for my children aged 18 and nine so booked an early flight home when I felt fit enough."
Thomas Cook apologised to the group and said they had introduced extra measures at the hotel to contain the outbreak.
They had also sent in hygiene experts to carry out tests, and were directing new arrivals to other hotels at the resort.