'Big Fat Gypsy Cesspit' comments investigated by police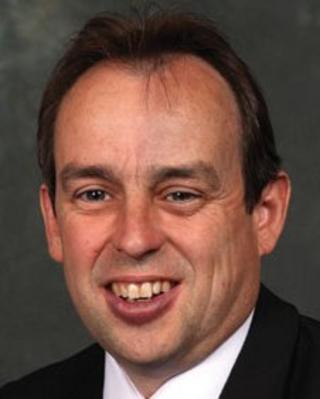 Comments by an Essex councillor who suggested a travellers' site would look like "My Big Fat Gypsy Cesspit" are being investigated by police.
Mark Coxshall, a Conservative member of Thurrock Council, made the comments about a site in Stanford-le-Hope.
The Irish Traveller Movement in Britain said the comments were racist and complained to the council.
But Mr Coxshall said he stood by his comments and that they were neither racist nor "hate-fuelled".
An Essex Police spokesman said: "We are looking into an allegation of hate crime following comments made by a councillor relating to a travellers' site in Stanford-le-Hope.
"We are ascertaining whether any criminal offence has been committed."
The comments were made in a Thurrock Conservatives press release in response to the council's decision to reject a planning application from a group of travellers, living in Stanford-le-Hope since Easter.
'Highly offensive'
He welcomed the decision, but said reaching it had taken the Labour-controlled council too long, allowing the travellers to "bed-in".
"We all know what happens next: they start building walls and fences and we end up with a section of Stanford that looks like a cross between My Big Fat Gypsy Cesspit and Shameless," he said.
Matthew Brindley, policy manager of the Irish Traveller Movement in Britain, said: "The comments, in our opinion, are highly offensive and they denigrate all Gypsies and travellers.
"They very much dehumanise Gypsies and travellers by comparing their living conditions to a cesspit and to a highly offensive programme called Shameless."
Mr Coxshall said: "I utterly refute any suggestion that the comments I have made are in any way racist.
"My comments were about the illegal traveller site. I certainly do not apologise for taking a hard line approach against illegal sites.
"It is very dangerous to make the leap that comments which may not be politically correct are by definition hate-fuelled."
A Thurrock Council spokesman said: "These were comments written in a political press release issued by the opposition group on the council.
"The comments in no way reflect the policy or position of the council as a whole. Thurrock Council has received complaints about the release and is investigating them as a matter of urgency."