Golf course missing man Michael Redmond's wallet found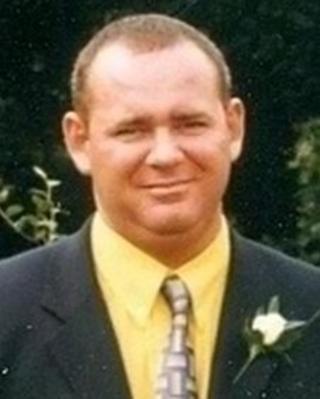 The mother of a man last seen near the 13th hole of a golf course said his disappearance is "completely out of character".
Michael Redmond, 47, of The Vale in Basildon, went missing on 5 July after visiting a gym next to Club Kingswood.
At a news conference on Monday, his mother Maureen Redmond said she just wanted to know that her son is safe.
Mr Redmond, whose flat is close to the 13th hole, was last seen running barefoot over the course towards woods.
He was dressed in a pink polo top and sky blue shorts.
Police say his wallet has been found.
It was handed in at the One Stop shop in Vange, Basildon but police say they do not know who handed it in, or when.
Mr Redmond has a cartoon tattoo of the Tasmanian devil on his left arm and a portrait of his daughter on his right arm with 'Danielle' written underneath.
Anybody with information about Mr Redmond's whereabouts - or who handed in the wallet - is asked to contact Essex Police.