Chelmsford and Braintree added to reduced lighting plan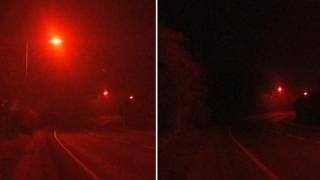 Streetlights are to be switched off in two more Essex towns as part of county council plans to save millions of pounds and reduce its carbon footprint.
The lamps in Chelmsford and Braintree will be turned off overnight from midnight until 05:00 from 1 September.
Up to 70% of lights will be switched off, but high streets, major junctions and transport hubs will remain lit.
A trial of the "part-night lighting" project in Maldon and Uttlesford is reported to have saved £70,000 a year.
The council said the scheme had "no negative impact on crime statistics or road collisions as a result of the changes".
But residents in Chelmsford told BBC Look East they did not like the idea of the reduced overnight lighting in much of the town.
They claimed it would make people unsure about going out late at night, with some arguing the council should focus on the "safety of the people paying the bills".
Peter Stilts, mayor of Maldon, where the part-night lighting began in 2007, said: "People worried we'd have a rash of burglaries and mayhem, but it just didn't happen."
Councillor Rodney Bass, cabinet member for highways, said extending part-night lighting was "not a decision that has been taken lightly".
He added: "We will be monitoring the impact of the move to part-night lighting in Braintree and Chelmsford, and can make alterations to the scheme if necessary."
Plans for consultation on the roll-out of part-night street lighting in the remaining districts and boroughs in Essex are to be revealed shortly, the council said.