Basildon Market move public consultation begins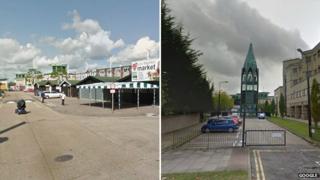 Plans for a new market in Basildon have gone on display to the public.
The market is moving from Market Square to St Martin's Square to make way for the new Basildon College.
It is part of a redevelopment of the town centre, which also includes plans for a new cinema and bus station.
Hans Wustefeld, general manager of market operators Basildon Town Centre Management, said: "The market has seen an increase in pitch vacancies and there are now a number of empty units."
Mr Wustefeld said he hoped a planning application would be submitted later this year, with the new market potentially opening at the start of 2015.
"It is hoped that by creating a bright new attraction which is about so much more than just shopping, Basildon Market will make a real contribution to the regeneration of the town centre," Mr Wustefeld said.
The public consultation runs until 8 August.