Braintree dentist Raghuvir Patel hurled brace at mother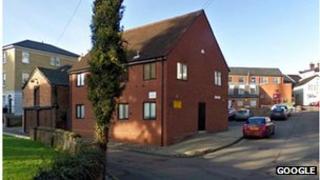 A dentist who threw a broken tooth brace at a child's mother has been reprimanded by a disciplinary body.
The General Dental Council also found Raghuvir Patel, who practises in Braintree, had repeatedly shouted at a member of staff.
However Mr Patel was cleared of a number of other allegations, including making comments of a "sexual nature" to a second staff member.
The council decided a reprimand was "a proportionate sanction".
The hearing was told how in 2003 a child came to the practice with a broken orthodontic appliance (a brace).
Mr Patel "launched" the child's brace at the mother and it "hit the wall" "about eight inches (20cm) from her ear", the council was told.
The misconduct panel said Mr Patel "must have" thrown the brace to show his "disgust" at what he believed was a made-up account of how it had been damaged.
'Shorty'
Mr Patel told the hearing he had no recollection of the incident, though accepted something had occurred.
The council was told how, in a written response to the child's father, Mr Patel denied the brace was thrown in a "dangerous manner".
In its finding, the council said: "It was incredible that you could not recollect such a unique experience."
It described the throwing as "reckless" and said the incident was "by far the most serious of the charges".
Mr Patel also admitted calling a member of staff "shorty" but had meant it in a "friendly way" and was found to have kept clinical waste in an unsecured area under the stairs.