Grand piano put on Harwich beach for Essex festival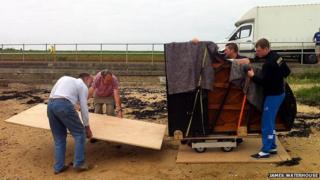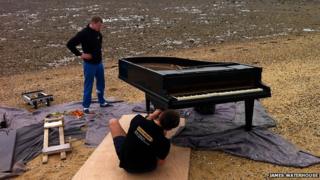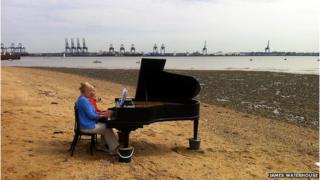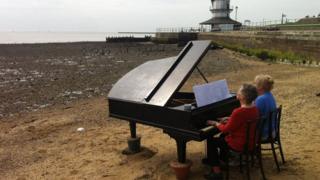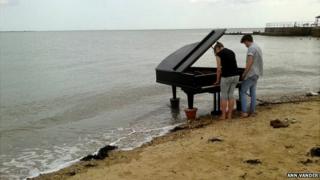 It is a scene reminiscent of the award winning 1993 film The Piano.
But this grand piano has not been left abandoned in New Zealand, but installed on purpose as a piece of art on a beach at Harwich.
The piano will be left to face the elements - including a rising tide - as part of the Harwich Festival.
And those involved in the installation - full title "Eastern Exposure: Piano Transplant No. 4" - say any similarity with the film was purely incidental.
The piano will be used for a duet written by the festival's artistic director Diana Burrell.
Ms Burrell said the aim of the piano was to give the festival something "very striking".
'Natural forces'
"I wanted something rather special and outside if possible because we are in a beautiful location," she said.
"It is an art installation as much as an instrument. I want people to play it."
New Zealand artist Annea Lockwood, who installed the piano, will be helping Ms Burrell play the duet, "Fanfare for Piano, Sea and Sky".
"The whole point for me is to watch the way natural forces, the salt in the air and the water, impact on things humans have constructed," she said.
"We have no idea how long the piano will withstand the forces of nature, but it will certainly change."