Basildon Council spends £150,000 on stock-taking grass and trees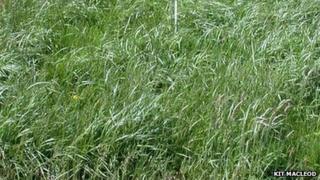 An Essex council is spending £150,000 on measuring how much grass, trees, bushes and shrubs it owns.
The process will take nine months and is being carried out before Basildon Council seeks a new contractor to cut and prune the flora.
The Conservative-run council said having accurate data would ensure it got "value for money" from the contract, worth £1.5m a year.
Independent councillor Phil Rackley said the expenditure was "a bit high".
"Officers have maps and records of areas the council is responsible for," Mr Rackley said.
"Surely it's not beyond the wits of the council to work out those many areas they have built on and take it away from what the grand total was."
'More sophisticated'
The council says the spending is justified as the previous measuring in 2008, which cost just £42,000, led to numerous problems.
"We have to recount obstacles and re-measure shrubs and hedges across the entire borough, which is 42.5 square miles," a spokesperson said.
"The new re-measuring exercise is more expensive because it will be a much more sophisticated process with information being recorded electronically.
"We do not expect to do this again for many years in the future,"
English Landscapes has cut the grass and pruned trees since 2010.
The council has served 61 rectification notices and 40 default notices to the company due to problems arising from the measuring.
The new five year contract will be tendered in 2014.