Ex-Peniel Church pastor Dr Michael Reid loses High Court case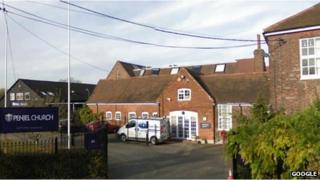 A church leader who refused to leave his church-funded house has been told to move out by a court.
Dr Michael Reid was the senior pastor at the Peniel (now Trinity) Church, in Pilgrims Hatch, before he admitted an extra-marital affair in 2008.
Dr Reid was sacked but refused to give up the vicarage, known as Testimony House, despite the rent-free offer of another £465,000 property.
A High Court judge issued an order that Dr Reid must give up the property.