Chelmsford Britvic plant: MEP joins fight to save jobs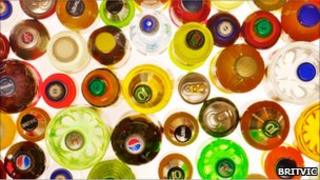 A Euro MP is joining the fight to keep a drinks plant in Essex open.
About 230 people are expected to lose their jobs as a result of Britvic's plans to close its Chelmsford factory.
Labour MEP Richard Howitt told workers and trade union representatives he was confident of making a strong case to the company on their behalf.
The company said its plans were needed to improve efficiency, and provision had been made to support workers losing their jobs.
Mr Howitt said he told management the plant was profitable and had deep roots within the community that go back 150 years.
"This is the first chance for me and the workforce themselves to put the case to management face to face," he said.
"I am confident we can make a convincing case for keeping the plant open. Britvic needs to rethink its threat of job losses.
Difficult decision
"It is a key employer in Chelmsford and decisions made elsewhere will have a severe impact on individuals, families and the local community."
Mr Howitt, the European Parliament's chief spokesperson on corporate social responsibility, said he wanted the company to change its mind on closure.
A Britvic spokesperson said: "The proposal to close two of our factories was clearly a difficult decision.
"But the proposed changes are needed to make us more efficient and competitive so that we can protect the long term future of the business.
"We are currently in discussions with our employees and associated unions.
"We were happy to meet with Mr Howitt to discuss the proposals in more detail.
"We are absolutely committed to providing as much support as needed to all affected employees."