Family of dead Essex soldier break Help for Heroes target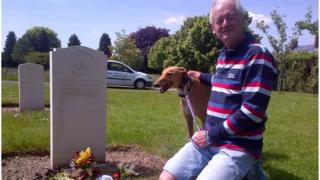 The father-in-law of a soldier killed in Afghanistan says his family has broken their initial fundraising target five times over.
Colour Serjeant Kevin Fortuna, 36, of Colchester, died in a blast in Helmand Province in May 2011.
After the death of his son-in-law, Mike Jackson and family chose to raise money for the charity Help for Heroes.
They wanted to raise £10,000. However, they have already raised more than £51,000 in sponsorship and collections.
'An unlucky day'
The money raised will go towards the cost of building several recovery centres, including one already opened in Colchester
Colour Sjt Fortuna, who was raised in Cheltenham, had previously served in the former Yugoslavia, Northern Ireland and Iraq.
He was leading a patrol with 1st Battalion The Rifles when he was killed.
Speaking about the death, Mr Jackson said: "It was just an unlucky day. He was leading his men on patrol and he stepped on an improvised explosive device and that was it.
"We've been doing quite a bit of fundraising. But the actual donations that our family has received since April 2011 is now £51,000
"We could never have dreamed of that. If we can do it once, we can do it twice. We are now aiming at £100,000."