Bulphan road closure backed by Stephen Metcalfe MP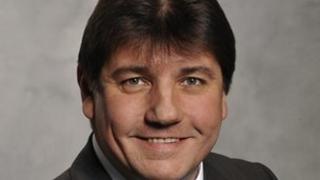 An MP has backed a petition calling for a road to be sealed off to stop people meeting for "sexual activity".
Residents of Bulphan, near Thurrock, in Essex, say the loop road off the A128 has been used for "antics" for years.
About 300 people have signed a petition demanding it be gated off. They have been supported by Stephen Metcalfe, MP for South Basildon.
But Thurrock Council said it had been presented with "very little evidence" to justify a road closure.
The stretch of road in question no longer joins the A128 but is used by cyclists and walkers. The petition is demanding it be closed to cars.
'Variety of measures'
Resident Gillian Miles said: "It is an all day, every day, night-time problem. There's nothing around there other than their antics."
Mr Metcalfe, Conservative, said: "Whatever is going on in this bit of road is distressing for local residents.
"I don't think anybody likes to see the activities that are going on there."
Essex Police said sexual activity was not illegal and only became a crime if it caused alarm or distress
A spokesman for Thurrock Council said: "We've been working closely with the police and have taken a variety of measures on this.
"Despite clear and consistent messages to residents and local councillors, both the council and the police have been presented with very little evidence to justify any further action - such as a road closure.
"However, should further evidence come to light, the council will of course take appropriate action."