iPhone used to bring child sex attacker William Walker to justice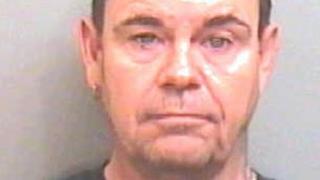 A tattooist who raped a child has been jailed after his victim recorded a conversation with him 20 years later.
From the age of five until she was 11, the victim was sexually abused by 50-year-old William Walker in Colchester.
A jury at Chelmsford Crown Court found Walker guilty of rape and seven indecent assaults from 1984 to 1989.
Walker, of Princess Drive, Colchester, was jailed for nine years. The investigation started after the victim recorded him talking about the crimes.
In July 2010, she confronted Walker about the abuse and recorded their conversation on an iPhone in her pocket. The phone was then handed to police and an investigation started.
'Terrible crime'
Det Sgt Kerry Hackett of the Essex Police Child Abuse Investigation Unit said: "It takes an immense amount of courage for victims of sexual abuse to speak out.
"In this case the victim had the great presence of mind to use a mobile phone to record the conversation when she confronted Walker about the incident.
"Hopefully the sentence handed down by the court in this case will send a message to victims that we will treat your case with sensitivity and will punish those responsible for this terrible crime.
"The message to abusers is that no matter how many years ago you committed your crimes we will still seek to prosecute you and bring you to justice.
"I would encourage all victims of sexual abuse to come forward to police."