Harlow Council plans social housing ban for criminals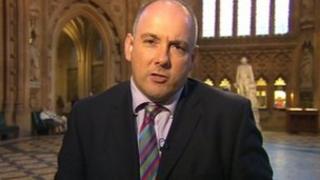 People with certain convictions will be banned from social housing under a new policy introduced by a council.
Each year 1,000 people join Harlow Council's housing register, but only about 500 homes become available.
The new policy will bar people with housing debt or those who are "involved in committing anti-social behaviour" from the register.
The National Association of Ex-Offenders, Unlock, has criticised the idea.
The council said the policy, which comes into force in September, followed three months of public consultation.
Those who will be excluded from the register include people with recent convictions for domestic violence or hate crime, those with anti-social behaviour orders or people with outstanding injunctions against them.
There are currently about 5,000 people on the housing register.
Rod Truan, council cabinet member for housing, said: "With the demand for social housing not easing we have to look at how we allocate stock and who should get priority on the register.
"It's a difficult situation but these changes give priority to local people who are in genuine need of a council home."
Chris Stacey, of Unlock, which supports offenders, said: "Stable housing is one of the core components in reducing reoffending."
The new policy risked "excluding and locking out of housing" some those in need of support, he said.
Conservative MP for Harlow Robert Halfon said: "I welcome it because it is compassionate and socially just.
"We have to have a 'something for something society' not a 'something for nothing society."