Basildon Hospital admits legionella protection failures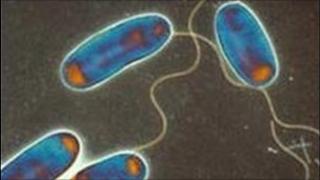 A hospital has admitted failing to protect the public in Essex from the potentially fatal effects of Legionnaire's disease.
The Health and Safety Executive (HSE) has prosecuted Basildon University Hospital under the Health and Safety at Work Act.
Two patients died after contracting the disease in 2007 and 2010.
Eight patients and visitors had been affected between 2004 and 2010, Chelmsford Magistrates' Court was told.
The hospital pleaded guilty to a breach of Section 3 of the Health & Safety at Work Act over failing to protect visitors and patients adequately from legionella.
The case was transferred by magistrates to Chelmsford Crown Court for sentencing on 14 March.
The hospital said no cases of Legionnaire's disease had occurred since 2011.
Hospital fined
Clare Panniker, chief executive of Basildon and Thurrock University Hospitals NHS Trust, said the hospital had spent £3m and introduced a number of changes in the past decade in an attempt to control legionella.
Pascal Bates, from the HSE, said the hospital's procedures on legionella fell "markedly short".
"The problem went to board level. The hospital had numerous warnings from regulators and consultants which weren't followed," he said.
In the financial year 2006-07 the hospital reduced its clinical treatment to save money, the court heard.
"That was an inappropriate cost saving measure," Mr Bates said.
The court was told that the hospital trust had been prosecuted before and fined £25,000 in 2007 over the death of a man from Legionnaire's disease.
Magistrates were told the starting fine for just one death from legionella was in the region of £100,000.
Chairman of the bench Peter Rose said the case had been going on for "an extraordinarily long time, nearly seven years".