Basildon Council litter patrols stop after contract ends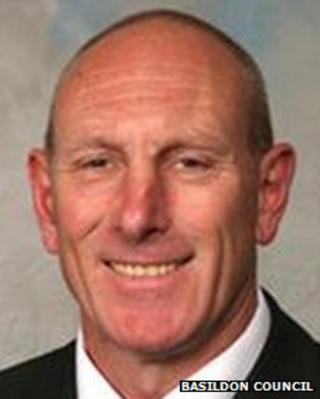 A private company employed to fine people who drop litter in an Essex town will stand down its patrols on Monday.
Basildon Council has ended early a one-year trial with the firm X-For.
A spokesman said at least £34,000 was lost on the deal in the first two quarters and hundreds of offenders failed to pay fines.
The chief executive at X-FOR denied the scheme had gone wrong but admitted payment levels of 65% were below the previous average.
John Dornan, cabinet member for the environment at Basildon, said when the council ran the scheme itself it achieved a payment rate of 90%.
But he said the X-For scheme, which lasted 10 months, had left the streets cleaner and there was less littering.
A number of people still had to be brought before the courts, he added.
Mr Dorman said it was a joint venture so any blame should be shared - but he regarded the scheme as a success.
Gary Lincoln-Hope, chief executive officer at X-For, agreed it had been a success and people were more aware of the consequences of littering.
Under the contract Basildon council promised to pay X-For £45 for every properly issued £75 ticket even if the litterbug did not pay up.
Streets now cleaner
This had left the authority out of pocket and the contract was ended.
Mr Lincoln-Hope said the 12-month contract implied 10 months of enforcement followed up by two months clearing up and administration of fines, because otherwise it could have stretched out longer.
"The collection rate was on the low side of what has been achieved for other authorities which was 70 - 80% in some cases," he said.
"It was hard to get the money as people needed more awareness and education about littering.
"The streets are now cleaner and litter free so much of the enforcement is not needed.
"Part of the job was to show that littering was not acceptable in Basildon."
Under the scheme cameras picked up the litterbugs, they were approached, given a ticket and they either paid it or went to court.
Many who delayed paying sent the money when their court appearance was imminent, Mr Dolman said.
"The agreement to hire X-For came at a time when payment rates was dropping anyway.
"At the rates predicted in the business plan and on X-For's performance the scheme should have been cost neutral.
"It could have ended at any time. We only had to give seven days notice but it stands to reason there would be a mopping up time towards the contract."
Of the 1,460 fines issued between April and June, 495 have not been paid.